About Us!
Your #1 Resource For Giant Advertising Balloons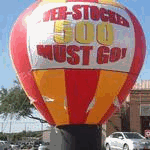 At Texas Boys Balloons, Inc, everything is bigger and better!

Our giant advertising balloons are 25' tall, and are made with high quality 9 oz. vinyl coated nylon for longevity at no additional cost.

Your balloon will stand taller, last longer, and look better that the industry standard (20' tall and 7 oz. vinyl).
Bigger IS Better!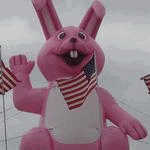 Our form-fitting Houston inflatables are also LARGER, providing 100 square feet for your custom digitally-printed message.

Our balloons can be internally lit to provide 24 hours of advertising a day, attracting customers day and night.

This is an outstanding option to draw attention to your business, and bring in more customers!
Contact Us Today!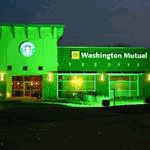 We carry balloons in many color combinations and many designs.

Highest Quality is our minimum standard so you will not be disappointed in the size, durability and appearance of our balloons.

From Houston, TX, statewide, and nationwide, we help inflate your sales!

Please call (713) 213-5265 to find out more! We will be happy to answer any questions about our inflatable rentals and other advertising options.

We look forward to doing business with you.