Top Inflatable Advertising in Texas!
Texas Boys Balloons, Inc. provides giant, eye-catching advertising balloons that draw immediate drive-by and foot traffic to your business or promotion. Giant inflatable advertising is THE low-cost, effective advertising for sales, promotions, grand openings and events of all kinds!
We have hundreds of advertising balloons in-stock to rent or if you have a special custom shaped inflatable that you would like us to create, you can call and speak to one of our design team members, and we can create a custom balloon for you in a short time!
Highest quality has always been our minimum standard and our prices remain low and cost-effective for your inflatable advertising budget. In addition to inflatable advertising, we also offer custom inflatable rentals, cloudbuster/locator balloons, vinyl banners, pennants, flags, tents, window graphics, and other items.
Giant Inflatables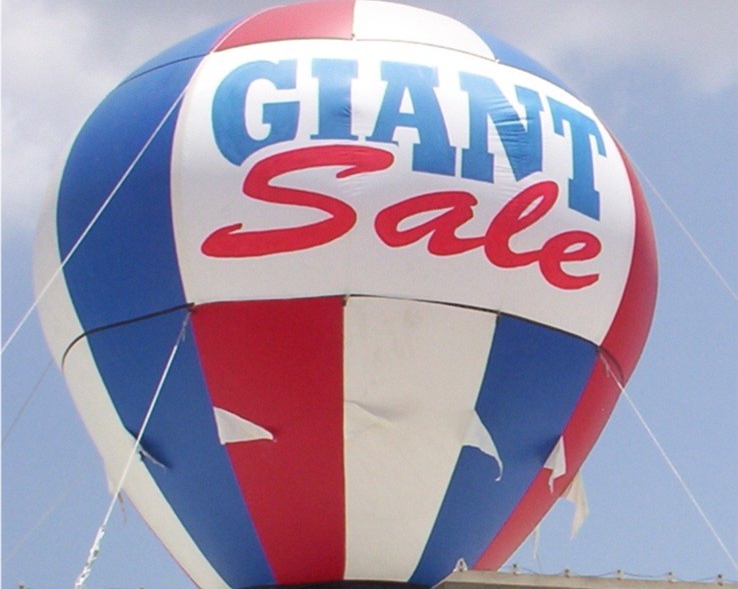 Giant Balloons
Our most popular inflatable advertising is our hot air balloon. Our advertising balloons provide the largest space for your custom message with a banner of 100 sq. ft. of text or pictures!
Let your customers know of your current specials or simply include your phone number for drive-by sales!
Texas Boys Balloons has hundreds of color-combinations of advertising balloons in stock and ready for your current promotion, or specific colors can be created in a couple of weeks.
Custom Inflatables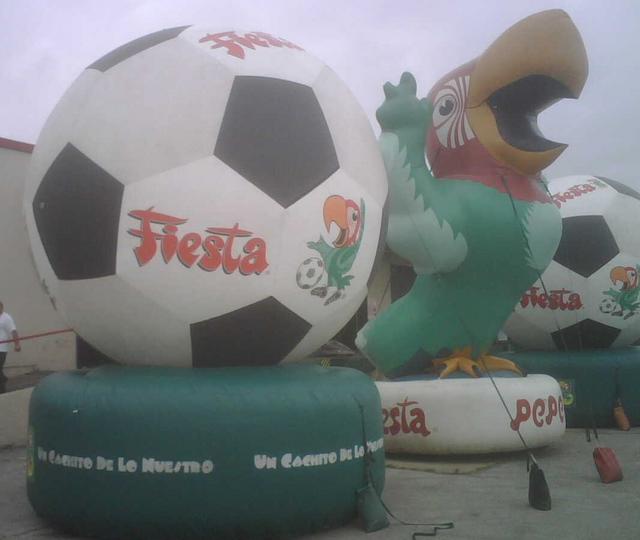 Custom Balloons
Want a promotional item that's truly attention-grabbing and helps inflate your sales? A custom inflatable advertising balloon from Texas Boys Balloons does the trick!
Inflatable Product Replicas are the most popular giant Custom Shaped Inflatables that we produce. Giant Inflatable Cans to Inflatable Bottles to Custom Shaped Inflatables we produce anything and everything to exact customer specifications!
We also keep hundreds of other custom inflatable advertising balloons in stock ready for your next big sale, event or promotion!
Promotional Items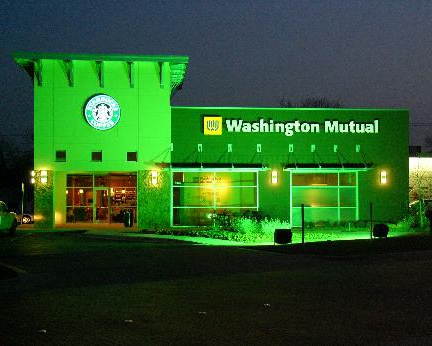 Other Promo Items!
Texas Boys Balloons, Inc provides more than just giant inflatable balloons for your advertising needs.
From window graphics, signs, banners, flags, pennants, custom lighting, and many other products, our products attract attention and sales to your location!
Call us for your many other promotional needs!